What Harry Styles looked like at the beginning of his career in 2011: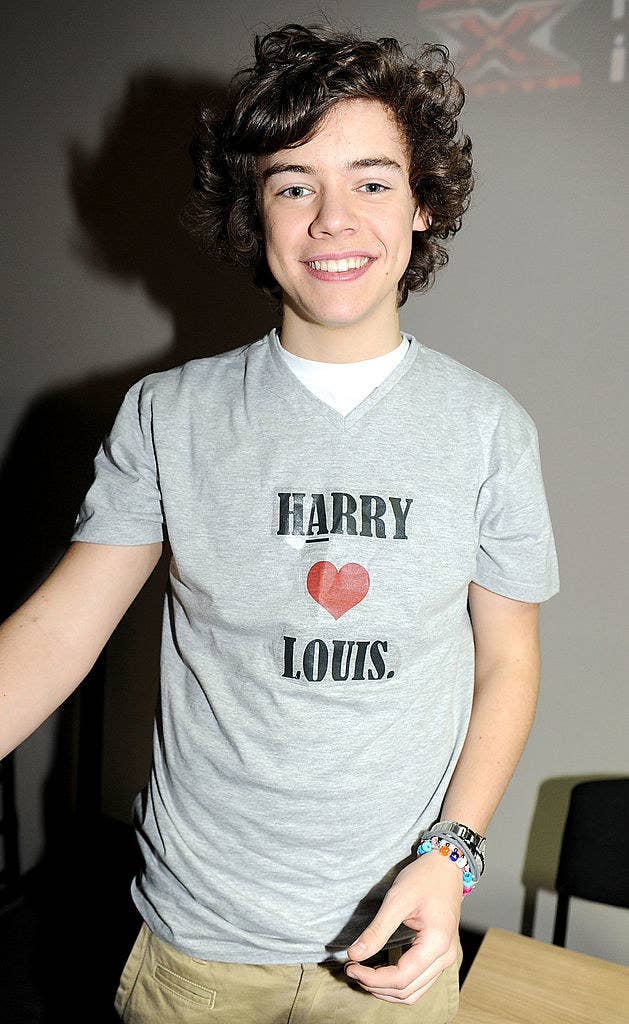 Harry Styles got his start in the music business the old-fashioned way; by going on the music competition The X Factor. Obviously, we're kidding, but the incredible thing about Styles' time on the show was that he didn't even win. However, Simon Cowell used his appearance on the show as an audition and made him a part of the boy band One Direction.
What he looks like now:
One Direction went on to become one of the world's most famous boy bands in history, and consequently made Styles a very rich man. It also made him very famous, launched modeling, acting, and solo musician careers. He's even the first man to appear solo on the cover of Vogue Magazine. Harry Styles is an icon.