What Taylor Swift looked like at the beginning of her career in 2006: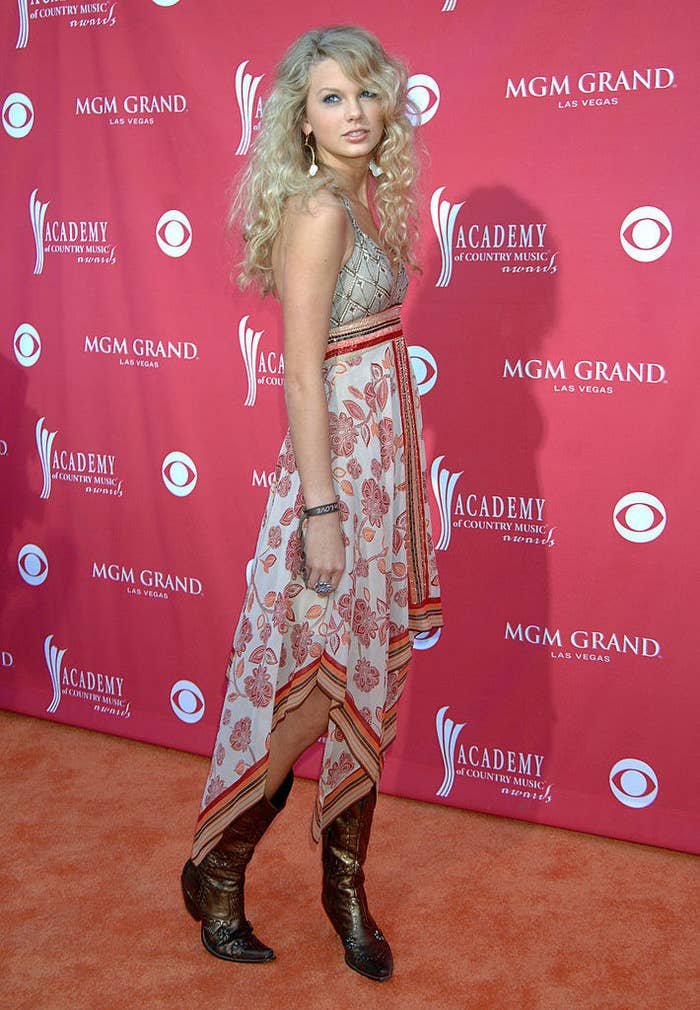 Once upon a time, Taylor Swift was just a small-town girl from Reading, Pennsylvania. Not for long, however, as she moved with her family to Nashville, Tennessee to make her dream come true. Success came nearly immediately as she had signed a deal with a record label before her 15th birthday.
What she looks like now:
Fast forward 15 years and Taylor Swift is one of the world's biggest stars. Swift has sold over 50 million albums worldwide and has had her songs streamed over 54 billion times. Taylor Swift has won 10 Grammy Awards, an Emmy, and 32 American Music Awards, which is the most by any artist. So yeah, she's a pretty big deal.